West michigan
District 13
Alanson-Beaver Island-Boyne City
Boyne Falls-Charlevoix-Conway
East Jordan-Harbor Springs
Pellston-Petoskey
Alcoholics Anonymous is an international fellowship of men and women who have had a drinking problem. It is nonprofessional, self-supporting, multiracial, apolitical, and available almost everywhere. There are no age or education requirements. Membership is open to anyone who wants to do something about his or her drinking problem.
a = AM
p = PM
C = Closed
S = Speaker
Y = Young at Heart
M = Men's
W = Women's
BB = Big Book Study
LS = Living Sober
O = Open
SS = Step Study
T = Tradition's Meeting
Sec = Secular
MD = Meditation
GV = GrapeVine
DR = Daily Reflection
12&12 = 12 steps and 12 Traditions
IF we have to react, we can learn to adapt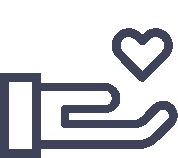 "The A.A. groups themselves ought to be fully supported by the voluntary contributions of their own members."